Our
Speakers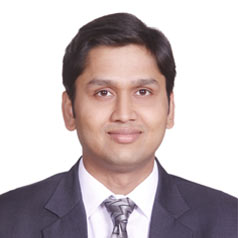 Mr. Abhishek Vaish,Founder & Managing Partner, Nucleus Partners
Mr. Abhishek Vaish is the Founder and Managing Partner of Nucleus Partners, a specialized financial advisory firm working with Indian businesses in raising capital and managing Mergers & Acquisitions.
Abhishek is an ex-Goldman Sachs banker, and he has over twelve years of experience in working with various businesses operating in multiple geographies around the world. He has spent good time working with various businesses in formulating their growth strategies relating to financing, and has also interacted with several highly reputed financial as well as strategic investors in helping them understand various sector or company dynamics relevant for their investment.
Abhishek is a Chartered Accountant from India and holds a Commerce Degree with Honors from Delhi University. In his early part of his career, he got trained with couple of highly reputed financial advisory firms viz. Grant Thornton and Dewan P.N. Chopra & Co.

Powered by: