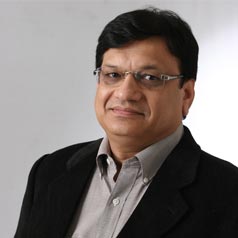 Mr. Mahendra SwarupManaging Director & Partner, Avigo Capital Partners & Founder, Venture Gurukool
Mr. Mahendra Swarup is the Founder of Venture Gurukool. Venture Gurukool screens the most promising start-ups and provides them with seed funding and nurtures the entrepreneurs through their initial journey, helping them in developing a robust business. He also serves as the Managing Director and Partner at Avigo Capital Partners. He has more than 30 years of operating experience in blue-chip companies including PepsiCo, Nestle, ACC, Times Group and Sun Group (Moscow).
He served as the President and Member of the Executive Committee of the Indian Venture Capital and Private Equity Association (IVCA). Under his stewardship, IVCA has become a major voice of the PE/VC industry and often held close discussions with the regulators and policy makers.

Powered by: