Our
Speakers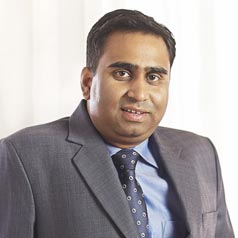 Mr. Nomit Joshi,Director Marketing, Gionee India
Mr. Nomit Joshiis an industry veteran with over 13 years of experience in branding strategy and marketing. Currently working with Gionee as the Director Marketing, Mr. Nomit is responsible for the pan India strategy of Gionee.
Mr. Joshi has mastered the art of brand management in the different sector and proved his worth in competitive Indian market. His key proficiencies comprise marketing strategies and brand management initiatives through motivated team work in the company.
Mr. Joshi's expertise lies in building strategies for brands to penetrate deeper in the market on basis exhaustive research on consumer behavior. In his previous stint before Gionee, he worked with HCL infosystem as a brand manager: perfect opportunities to hone his skills on brand strategy. Mr. Joshi also is a strategist for start-up brands.He played an instrumental role in building the brand 'Brand Curry' in 2005, a prominent startup of that time. Prominent brands he has worked with in the past during his stint in Lowe-Lintas includes LG, Greenply, Somany Tiles, John Miller, Lombard and DJ&C.

Powered by: