Our
Speakers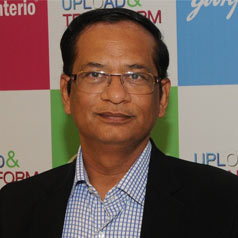 Mr. Subodh Mehta,Senior Vice President, Godrej Interio
Subodh Mehta, Senior Vice President, Godrej Interio, looking after B2C vertical, is a Mechanical Engineering from REC, Bhopal and PGDM from IIM-Bangalore. He started his career with BHEL, Bhopal, where he worked for 3 years as a quality assurance Engineer. He then joined Godrej & Boyce Manufacturing. There he worked in sales at various locations for multi-categories like Office Furniture, Security Equipment, Appliances, Locks, etc. as a Branch Manager.
Subodh has been involved in driving Business Excellence in Interio division, with the division winning the coveted prize of CII Business excellence for the year 2016-17. He has been contributing actively in Retail Association of India and Franchising India through panel discussion and interaction with the Industry leaders.
Subodh believes that perseverance and eagerness to learn are the two important ingredients for success. He is a sports buff and likes to watch varied sports, apart from listening to Western and Hindi music.

Powered by: